The History Of Type 20 Watches
Apr 19, 2021
In the 1950s and 1960s several manufacturers supplied chronograph wristwatches to the French military forces. These were originally designated Type 20.
There were several suppliers of these chronographs, but my references are not entirely clear on this issue. It says that the Type 20 was commissioned to six makers: Breguet and Vixa (1950), Boullier and Auricoste (1954), and Dodane and Airain (1960).
French Defense Ministry's requirements for the Type 20 should have the flyback (retour en vol ) chronograph function and Other basic mechanical specifications for the Type 20 included an accuracy within 8 seconds/day, a 38mm case size, a power reserve of more than 35 hours, and the ability to handle the start-stop-reset operation 300 times without any problems.
The primary recipients of these chronographs were the pilots and flying personnel of the French Air Force, French Navy, and the CEV (Centre D'Essai en Vol, the French flight test center). Some of these watches saw duty in the French Indochina war. A number were also sold to the air forces of Morocco and Argentina.
Famous Type 20 Models
Breguet
Epic stainless steel chronograph-The serial number 615 is called the "big eye" because of its oversized 15-minute chronograph.
Vixa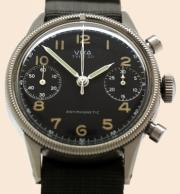 Auricoste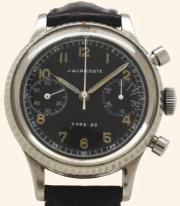 Dodane
Airain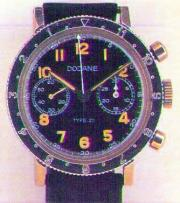 In 1970s ,The Type 20 chronograph is no longer used by the French armed forces. The time when watches were a special military instrument is past.
Company Info
User Center
Payment & Shipping
Company Policies